Building capacity towards sustainable development for the cashew nut supply chain in Vietnam 
Ethical Trade Norway has worked with the cashew nut supply chain in Vietnam since 2018. Vietnam is the world's largest processor of cashew kernels and an important production country of raw cashew nuts.  
Background and first phase (2018-2021) 
From 2018 to 2021 the project focused on addressing the sustainability risks that were identified in a baseline study in 2018. This included training provided to both farmers and processors on good agricultural practices and labour standards. 
In 2018, Ethical Trade Norway carried out a due diligence study of the supply chain for cashew nuts in Vietnam. The study mapped the challenges faced by exporting factories, sub-contractors and cashew farmers. The study confirmed challenges related to labour standards and sustainability both at processor and farmer level: At processor level there was a lack of social dialogue and complaint mechanisms; missing contracts; excessive use of overtime; low wages and inadequate HSE conditions with sub-contractors. At the cashew farmer level, the study identified low income and lack of knowledge about good agricultural practices and environmental stewardship as key challenges. In addition, large quantities of raw cashew nuts (RCN) processed in Vietnam are imported from Africa. In Vietnam these are often mixed with local RCN which can make traceability down to the cashew farmer difficult. The Vietnamese cashew supply chain is also characterised by several intermediaries between farmer and factory.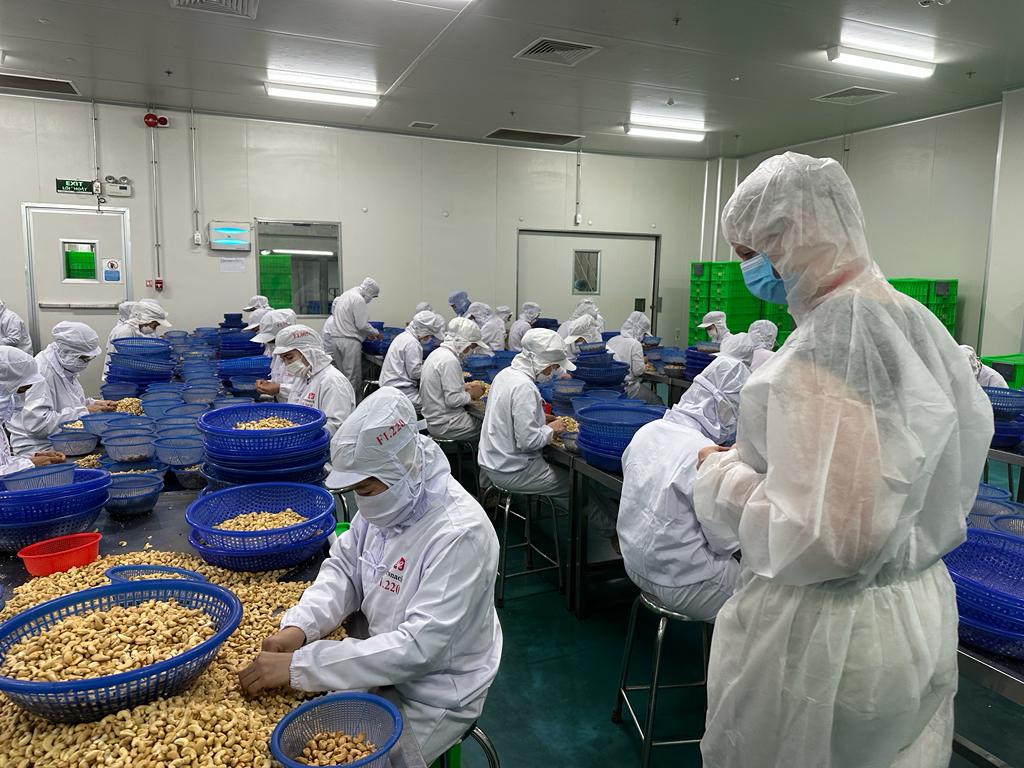 The project established an action plan to meet these challenges and built up a local project structure with Centre for Social Work – Community Development Research and Consultancy (SDRC) project coordinator in Vietnam.  
With Norad funding the project allowed us to carry out social dialogue training for approx. 50 exporting factories and labour standards training for approx. 20 subcontractors. We also created a 'trainer of trainer' program for cashew farmers with initial training in 1 of 10 modules for approx. 300 cashew farmers and 4 out of 10 modules for 80 cashew farmers. Two major workshops have also been held for the cashew industry in Vietnam. Exporters report that the training has led to improvements in social dialogue and complaint handling.  
Companies Unil, Rema 1000, Coop Norge, Orkla, Foodman, Scandza, Aldi South Group and Intersnack Cashew Company participated in the first phase of the project. 
Second phase (2022-2024) 
The second phase of the Vietnam cashew project is funded by company contributions, Ethical Trade Norway and NorgesGruppen's sustainability fund HANDLE. This phase focuses on (Objective 1) scaling up training of farmers in good agricultural practices, environmental stewardship and labour standards; (Objective 2) exploring sustainable supply chain linkages and (Objective 33) training/supporting cashew processors and their sub-contractors on labour standards and social dialogue. 
Under Objective 1 training on good agricultural practices and work standards is provided to farmers through a «trainer of trainer programme». Modules include good soil management and weed control, proper use of fertilizers, tree pruning, pesticides and chemicals; the use of protective equipment and awareness-raising on child labor and discrimination. Through this programme we plan for 240 farmers to receive training on at least 7 out of 10 training modules. We will also follow up and monitor the farmers when integrating new learnings into their practices.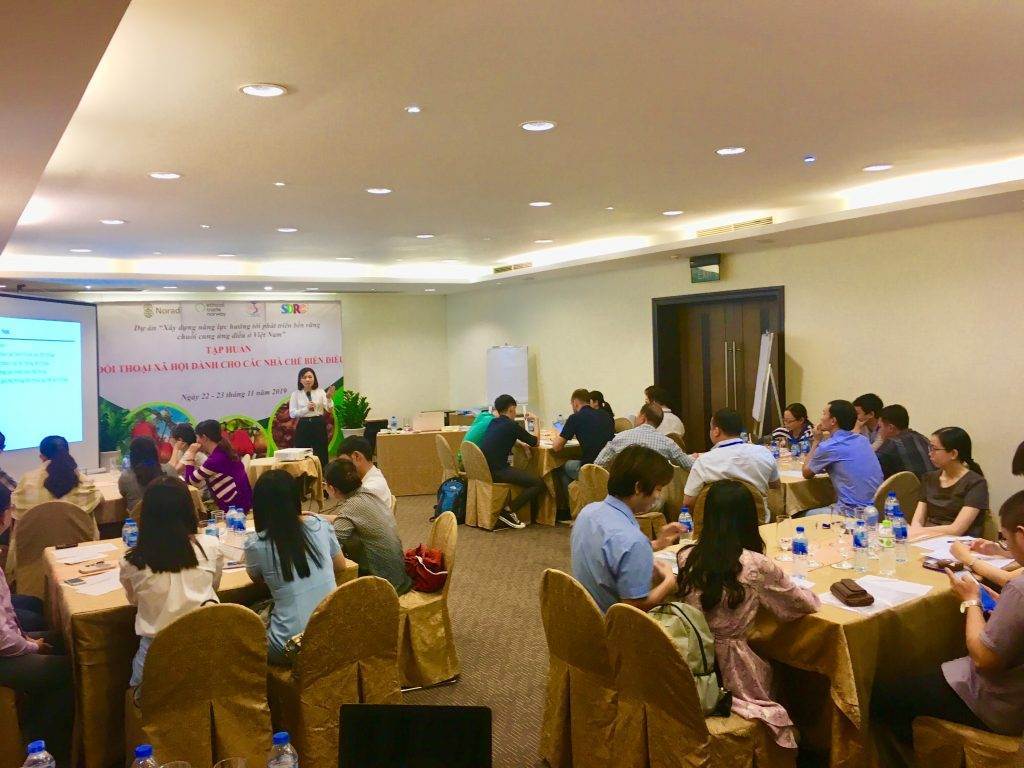 Under Objective 2 we aim to explore how to achieve and document sustainable and traceable cashew nut supply chains in Vietnam. Vietnamese cashew nuts often pass through several layers of traders before reaching the factory that processes the nuts, making traceability challenging. We will therefore document current challenges at different levels in a study as well as facilitate dialogue meetings with farmers, cashew nut factories and buyers about the best solutions. We also plan to create and pilot a scheme with links to the farmers and documentation of traceability. An industry workshop was held in Ho Chi Minh City on 25 April 2023 exploring this topic.  
Under Objective 3 we seek to strengthen cashew processors' capacity to successfully implement labour standards and social dialogue mechanisms. This is done through trainings on labour standards including on management systems and corrective action plans; and on social dialogue on themes such as legal provisions; worker representation; grievance handling; and worker-management communication. The participating companies nominate their suppliers to take part in the trainings.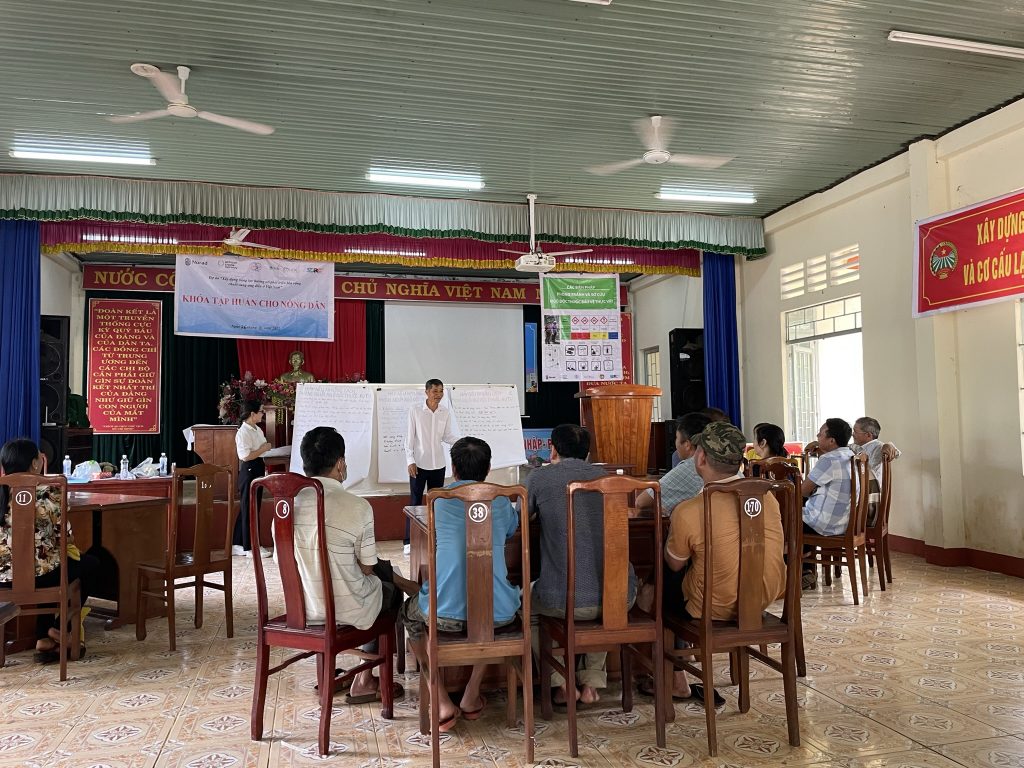 Project partners  
SDRC (Center for Social Work – Community Development Research and Consultancy) 

 

Vietnam Cashew Association (VINACAS) 

 

Binh Phuoc Cashew Farmers Association 

 

Binh Phuoc Cashew Association 

 

Research Center for Employment Relations (ERC) 

 
Participating companies 
Aldi South Group

 

Axfood AB

 

Coop Norge SA

 

FoodMan AS

 

Intersnack Cashew Company Pte Ltd

 

Orkla ASA

 

Rema 1000 Norge AS

 

Scandza AS

 

Unil AS