16 Days of Activism against Gender-Based Violence
Orange the World: END VIOLENCE AGAINST WOMEN NOW!
This has been the global theme of the 16 Days long UN campaign against gender-based violence. The campaign lasted from 25 November to 10 December 2021. During the 16 Days, our colleagueas at ETI Bangladesh have been active in marking the campaign, reaching more than 43,000 workers in 24 garment factories. 
Ethical Trade Norway works closely with the ETI office in Bangladesh, including collaborating on a project funded by the Norwegian Agency for Development Cooperation (Norad). A component of the project focus specifically on gender, with the aim of empowering women to take on leadership or representative roles at factories.  Gender equality and combating gender discrimination is part of the Joint Ethical Trading Initiatives base code, and it is central in all our work and activities.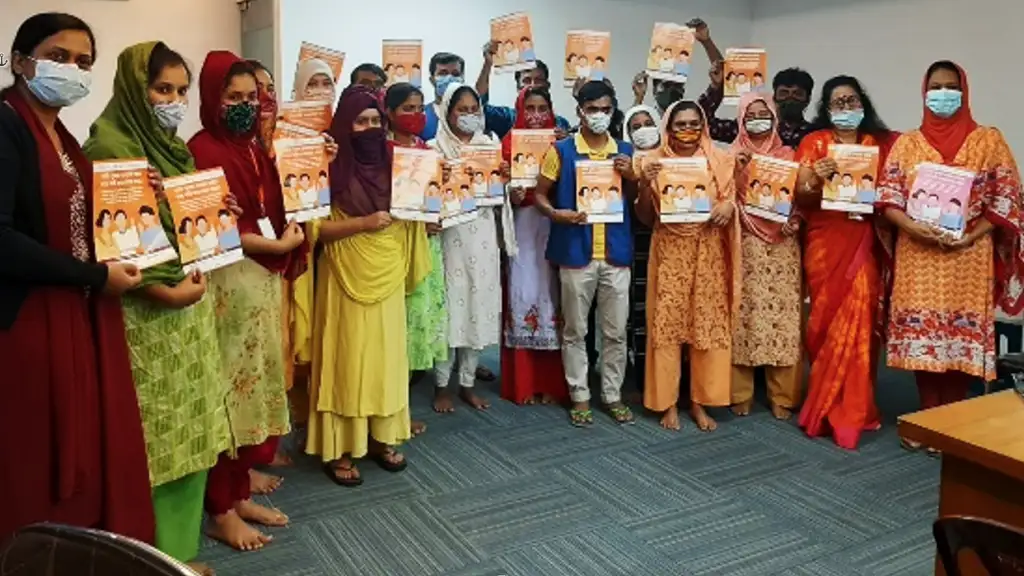 Raising awareness at factory level
ETI Bangladesh emphasises the importance of raising awareness of gender-based violence (GBV) and strengthening women's rights thorugh their programme activities. To mark this important campaign, the Bangladesh office developed awareness-raising tools such as leaflets, posters, stickers and videos focusing on gender equality, combating GBV and promoting a safer and happier workplace. Awareness-raising videos on GBV, sexual harassment issues and women empowerment has been shown in the factories through their media systems. Additionally, songs on GBV prevention and gender equality were also developed in Bangla using local music lyrics, and has been played over the Public Announce system in the factories during the campaign. 
The campaign reached
43,576 workers
Factories involved in capacity building programs with ETI were also provided with banners marking the 16 days. These have been decorating the entry gates of factories across Dhaka, raising awareness of the campaign and the cause. In Bangladesh, the campaign has included 24 ready-made garment (RMG) factories, reaching 43,576 workers.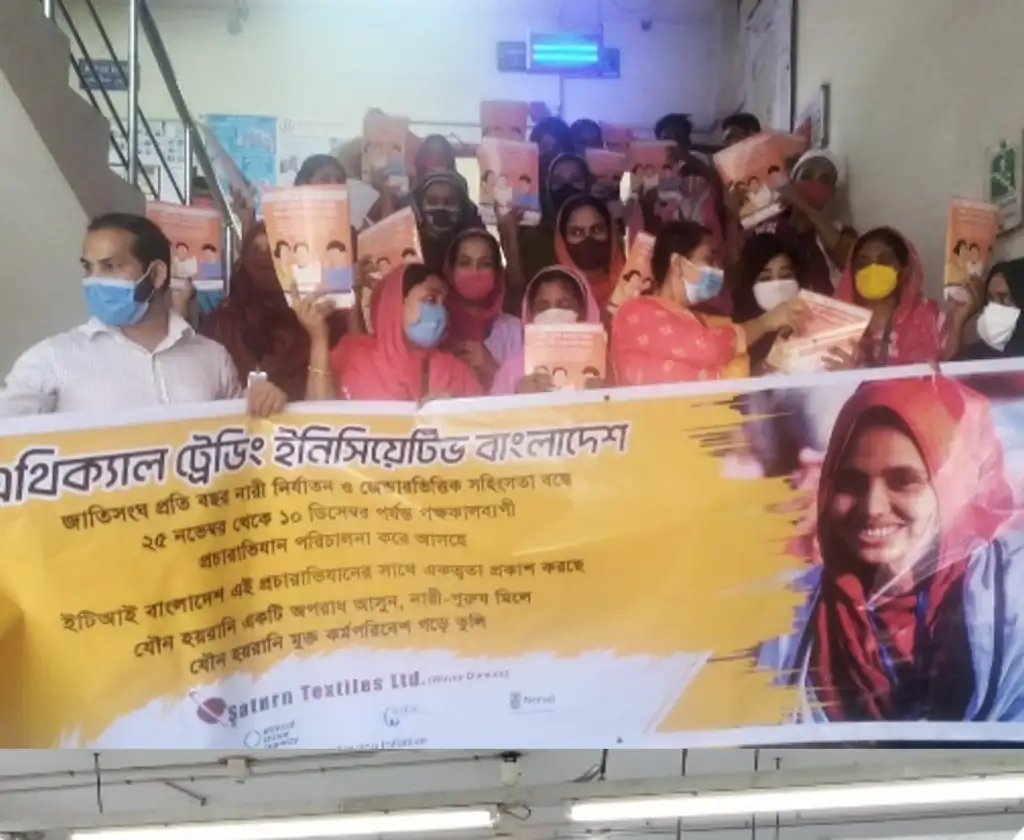 During the campaign, the ETI team visited 8 factories to attend the marking of the campaign. During these visits they reviewed the formation of the Sexual Harassment Complaint Committees at the factories and discussed the importance of the campaign with factory management. The ETI team also ensured that the members of the SHCC were introduced to the workers over the PA system, to strengthen their important role in tackling issues related to sexual harassment and discrimination. The ETI team also distributed information leaflets to workers, and disseminated important messages related to GBV to the workers through the PA system.  
The campaign was jointly supported by Norad and STITCH.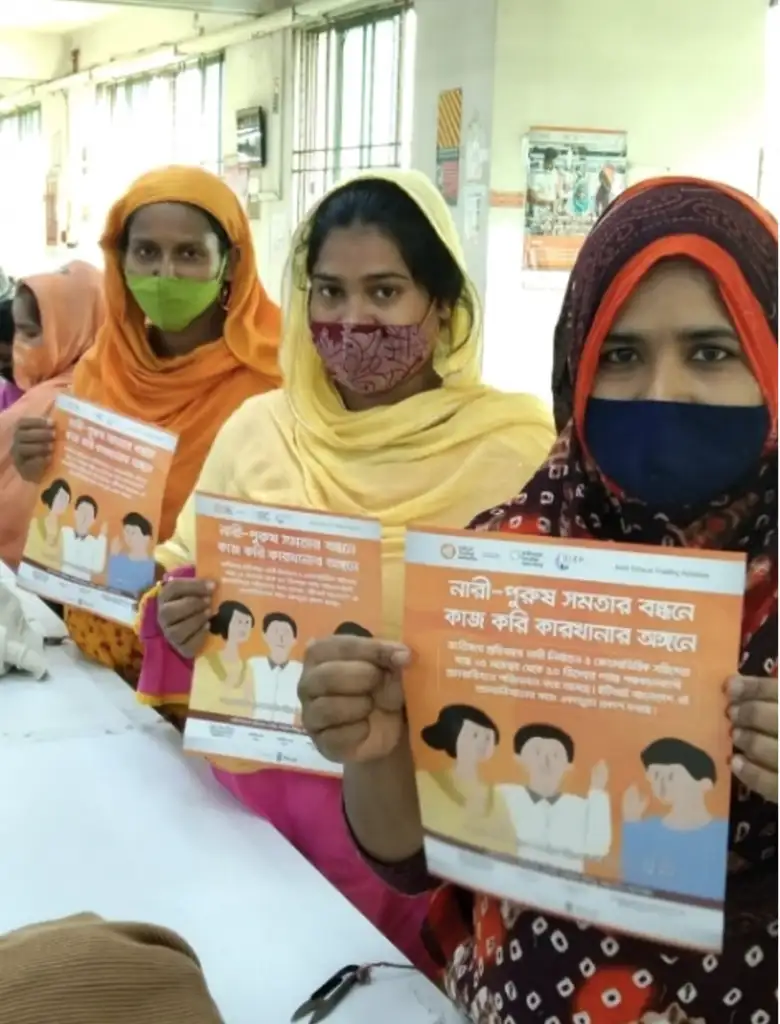 Contact project manager Marthe Røssaak at marthe@etiskhandel.no for more information about the project in Bangladesh and the campaign.