The certification of 10 shearing shed associations in South Africa enables the most marginalized, communal wool-farmers to gain access to international markets for their products and becomes a first "quality step" towards sustainable and good production.
– This is a significant advance and greatly strengthens efforts to ensure that the poor farmers utilising communally-owned land are not left behind in terms of access to good markets for their products, says Eddy Russell, member of the ECUES Project Management Unit.
Ethical Trade Norway is currently implementing the Norad funded project "Eastern Cape Upliftment, Empowerment and Sustainability" (ECUES) in collaboration with the National Wool Growers' Association in South Africa. The certification of the 10 shearing sheds is a major achievement resulting from this collaboration, with important support also from the Eastern Cape Rural Development Agency and local partners.
South African wool farmers operating on communally-owned land have faced far greater challenges than individual commercial farmers – such as absence of fencing, varying quality of animals and they have different approaches to farming.
Allocation of grazing land in the communal areas is done through the traditional leadership, which further complicates the situation for the farmers regarding planning and decision-making.
"Sustainable Cape Wool Standard" specifically takes cognisance of the situation of these communal farmers, and aims to ensure fair labour practices, humane treatment of animals and sustainable practices.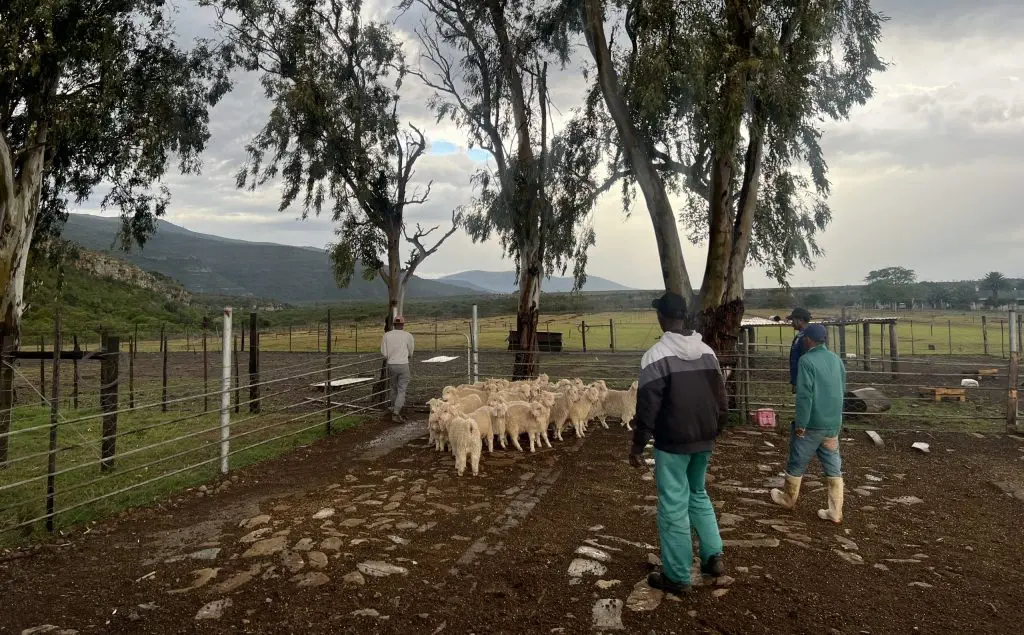 Higher income and better access to international markets
An increasing number of consumers demand that the products they purchase are produced in a manner that is fair to people, animals, and the environment. This creates pressure on retailers and fashion manufacturers to focus on these issues throughout their product supply chains.
"Sustainable Cape Wool Standard" is designed to provide assurance that farming activities during the production of wool are fair, humane, and environmentally sensitive.
This is vital in terms of enabling the most marginalized farmers to gain better access to the international market for their products, receive an immediate price premium for the wool and in assisting communal farmers to obtain better and more predictable income.
The environmental requirements of the standard also overlap with intervention strategies to build climate resilience.
«The certification is significant in that the standards enforce a level of sensitivity to key elements that are themselves important for the sustainability of the country. They also enable the poorer farmers to access better international markets with their wool which lessens the vulnerability inherent in being entirely dependent upon the Chinese market,» Russell adds.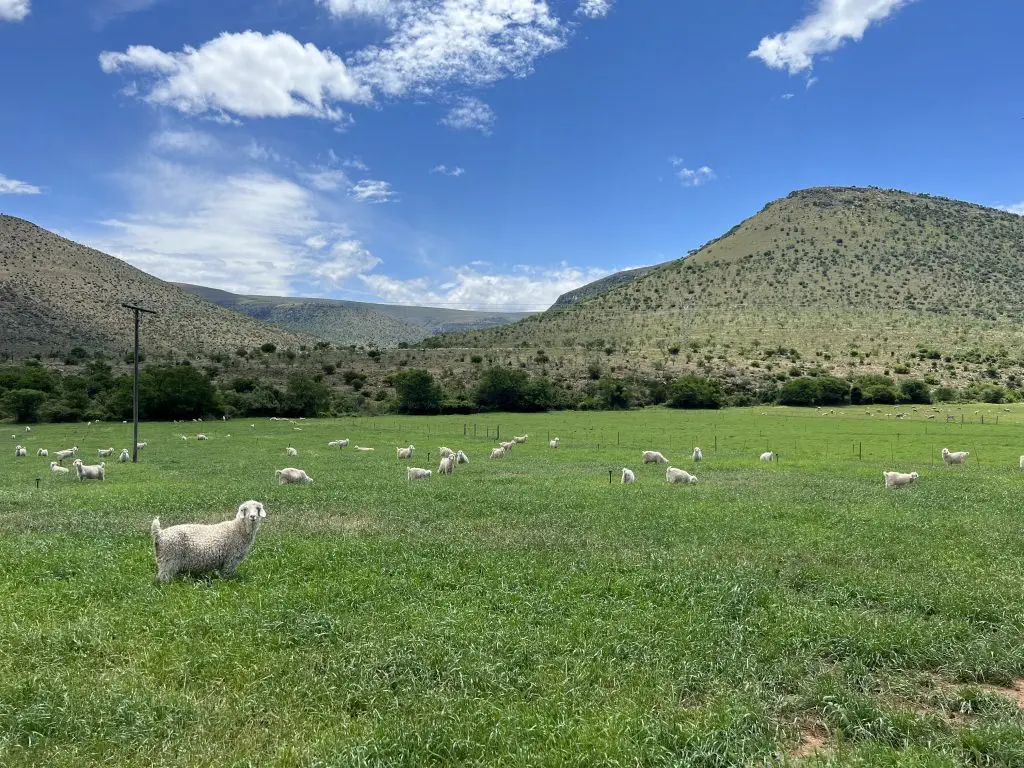 Helped farmers towards improved production and to obtain certification
The project facilitated training and support for the 10 shearing sheds to improve management processes, decision-making, systematic planning of farming areas, and establishment of a database that could be used for both certification processes and analysis to improve production.
These have been key contributions to help marginalized communal farmers improve their production and support the 10 shearing sheds to successfully fulfil the requirements of the «Sustainable Cape Wool Standard».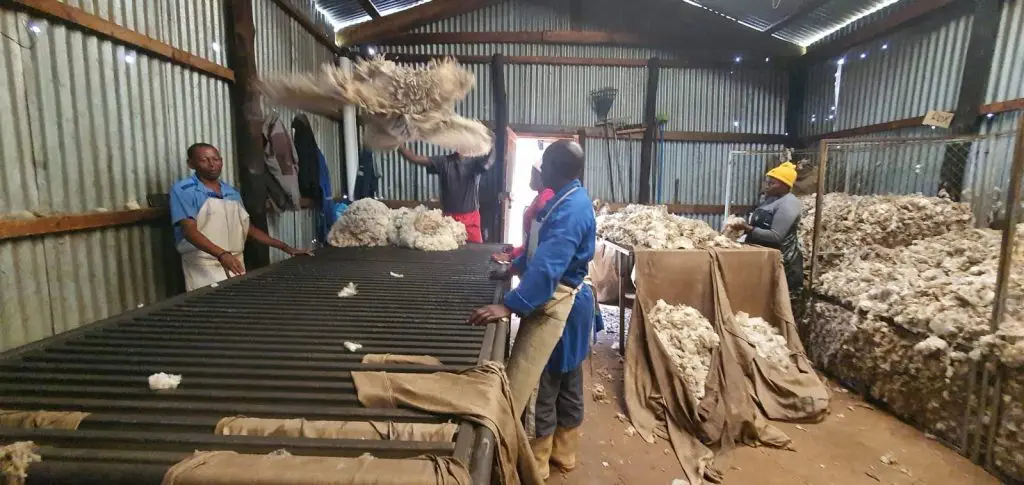 Recognized by important local institutions
Important government institutions such as the Eastern Cape Rural Development Agency (ECRDA) and Elundini Local Municipality (ELM) have recognised the importance of the certification, and both have committed resources to obtain and maintain accreditation for the shearing sheds.
– The ECRDA and ELM participation and tangible support to the ECUES Project and the certification of communal farmers is a big 'vote of confidence' in the process. Their on-going participation also contributes to the long-term sustainability of the sustainable farming approach and will allow additional elements like gender sensitivity to be addressed through the process, says Eddy Russell.
Provides essential requirements and principles
"Sustainable Cape Wool Standard" is the first "quality" step for the wool-industry in South Africa to increase both traceability and transparency throughout the value chain, and to underpin the story of the wool at consumer level.
It provides essential requirements and principles for a sustainable production of wool in South Africa and is instrumental in supporting the marketing and promotion of the wool-industry.
The key focus areas are associated with sustainability, animal welfare, environmental custody, social ethics and labour relations and general business and economic aspects. These issues, as well as traceability and transparency, are becoming increasingly important factors to the market in general, consumers and to attract the attention of buyers supplying value chains for brands.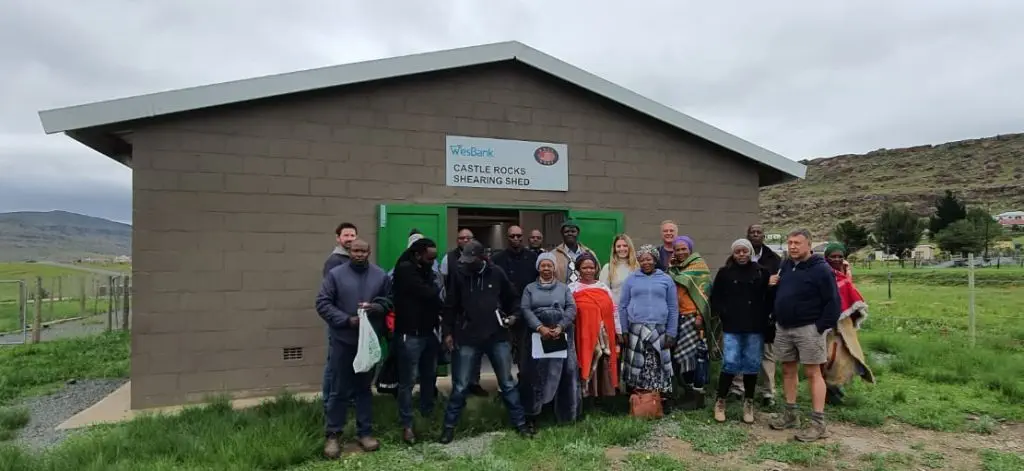 Aims to strengthen the ability of South African farmers to supply sustainable wool and mohair  
The project has currently been running for 18 months, and the smallholder farmers targeted for the project were those farming on communally-owned land in the poor former apartheid "homeland" areas of the Eastern Cape Province.
"The certification of the 10 shearing shed associations is a major achievement for the project. Through improving practices for sustainable and ethical production, we hope to see increased access to international markets for marginalized wool and mohair farmers in South Africa, which in turn is an important step towards improved livelihoods", says project manager at Ethical Trade Norway, Kaja Elise Gresko.
"This also presents an opportunity for our members and international buyers of wool and/or mohair, and we look forward to exploring this further through a set of activities planned for 2023", adds Gresko.
After an initial dialogue forum between buyers and South African wool and mohair producers last year, several events aimed at members will be organized throughout 2023. This includes information meetings, dialogue forum with South African producers and a trip to visit producers and other stakeholders in South Africa in November 2023.
More information about upcoming events will be shared shortly, and events will be posted in our event calendar. For any questions concerning the project, please contact project manager/senior advisor Kaja Elise Gresko at kaja@etiskhandel.no