Etisk handel Norge
UTSATT! NY DATO KOMMER Modern Slavery: Caste in Global Supply Chains, Guidance for Business and Organisations
02.04.2020
13.00
16.30
Etisk handel Norge, Hausmannsgate 19, Oslo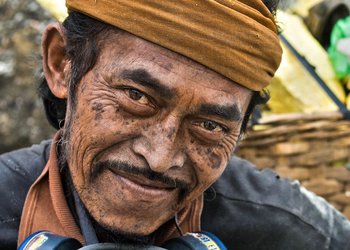 Introduction
Caste is the single biggest enabler of labour exploitation and modern slavery in all of South Asia and arguably the single largest human and civil rights issue in the contemporary world. Any business sourcing from India, Bangladesh, Pakistan, Nepal, Sri Lanka or other caste-affected countries, as well as other ethical trade stakeholders, should be aware of the mechanisms of caste discrimination and how it may relate to them.
In this seminar we will be given an introduction to caste discrimination by the International Dalit Solidarity Network and the Ethical Trading Initiative's new caste guidance will be introduced as an effective tool for business and organisations to proactively counter caste-based discrimination and respect fundamental human rights. Ethical Trade Norway will also present our new country Intelligence Brief on India, which is a valuable tool for members in conducting initial risk assessment as part of their human rights due diligence process.
The last part of the seminar is members only
What is Caste discrimination?
260 million people face caste discrimination globally, and in India, one in six people are Dalits. Those in the lowest of castes – Dalits – in South Asia, are often considered "impure" and "untouchable" and a person's caste may mean that he or she is forced to undertake the most dirty and hazardous jobs and is in effect subject to modern slavery. Caste discrimination is outlawed in most affected countries, but the lack of implementation of legislation and caste-bias within the justice systems, leaves Dalits largely unprotected. It is important to note that while this seminar focuses on caste, India's indigenous communities, also known as Adivasis, suffer from similar discrimination and exploitation in the labour market.
Programme
13.00-13.20 Introduction to Vulnerable Workers in Global Supply Chains, Human Rights Due Diligence and Ethical Trade Norway's Base Code. Heidi Furustøl, Executive Director Ethical Trade Norway
13.30-14.20 Caste in Global Supply Chains – Background, Challenges and Solutions. Meena Varma, Executive Director International Dalit Solidarity Network (IDSN)
14.20-14.35 Break
14.35-15.00 The Essential Risk Assessment Tool for Business – Country Intelligence Brief India. Linn Aakvik, Advisor Ethical Trade Norway
15.00-15.30 India's economic development: challenges and opportunities. TBC
15.30-16.30 Members only event – practical guidance on concrete business challenges and networking – food and drinks
Kursholder
Etisk handel Norge