Etisk handel Norge og Kjemikaliegruppen i RISE
Can textile production become sustainable – and how to get there?
18.11.20
18.11.2020
10.00
11.30
Digitalt kurs
Medlemmer Etisk handel Norge: kr 0.-
Ikke-medlemmer: kr 500.-
Meld på
Sustainability within the textile sector is an urgent matter. According to Mistra Future Fashion, to keep within the planetary boundaries, the textile industry need to:
• by 2030 reduce emissions of greenhouse gases from textile use by 50%, and by 2050 be carbon-neutral;
• by 2030 textile companies have knowledge of main suppliers' water sources and recipients, and the mean monthly river flows. By 2050, the control variable is suggested to blue water withdrawal as % of mean monthly river flow and cooperation with other local users.
• by 2030 phase out all persistent organic pollutants (POP) from textile production and minimize use of chemicals as well as responsible handling of chemicals.
This short training is based on the Supply Chain Guidelines: Vision and Ecodesign List published by Mistra Future Fashion in 2019, and presents the actions that have been identified as feasible with
today's available technology and with high efficiency in reducing environmental impact. We will go through a Ecodesign Action List with the intent is for a company to in a systematic way see what actions are possible, starting with the actions of highest impact reduction potential first and saving the less efficient (but still efficient) actions for last.
Registration through the form below:
(Vi opplever for tiden en del problemer med påmeldingsskjemaene. Om du ikke får opp skjemaet prøv å "refreshe" siden en gang. Om det ikke går kontakt reidun(at)etiskhandel.no så melder vi deg på manuelt.)
Kursholder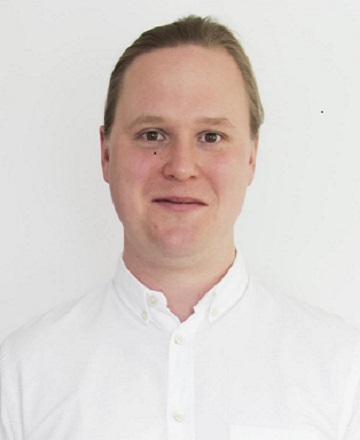 Mikael Larsson
Engineer with a master in materials chemistry from Chalmers University of Technology. Works with chemicals in products and processes, chemicals legislation and life cycle assessment (LCA).